Double Grunberg: 'Karski and the Lords of Humanity' 5/5 & 'Santa Rosa: Odyssey in the Rhythm of Mariachi' 5/6
May 5 & 6 – two documentary films by Sławomir Grünberg, who will be in Seattle for the premiere of his latest film
Karski and the Lords of Humanity.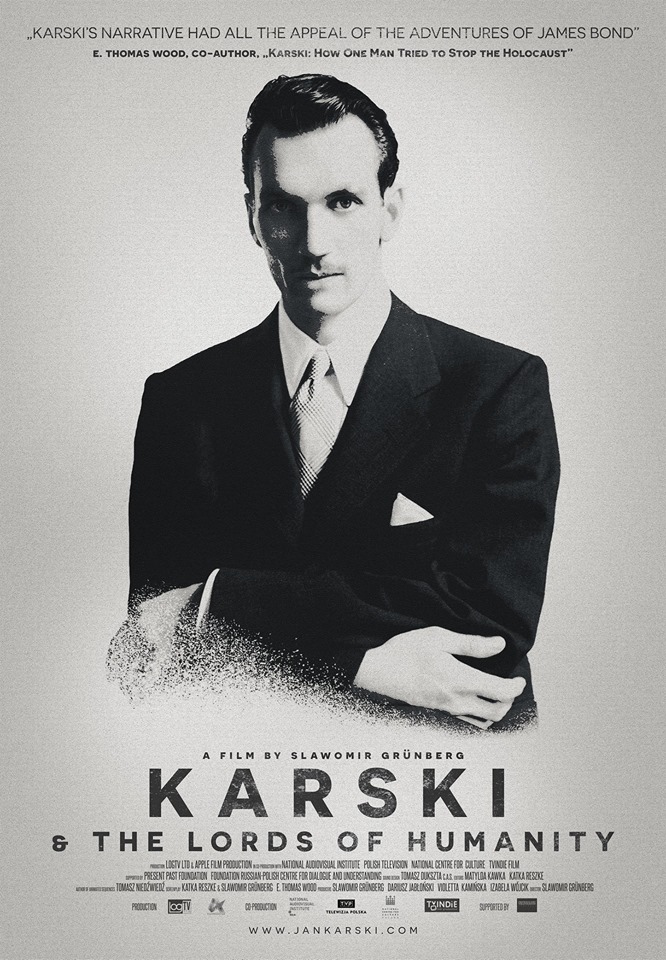 1.) Thursday, May 5th, 2016, 7:45 pm - Karski and the Lords of Humanity, 2015
(at Ezra Bessaroth)
Jan Karski was a WWII Polish underground envoy who in 1942 brought from occupied Poland eyewitness accounts of the Holocaust to the attention of to the personal attention of President Roosevelt and other powerful world's leaders. It is a feature-length documentary that combines animation with actual footage and narration from interviews with Jan Karski. Watch a trailer: https://vimeo.com/ondemand/jankarski
The film will be presented by Congregation Ezra Bessaroth and supported by the Polish Honorary Consul in Seattle, Seattle Polish Foundation , the UW Polish Studies Endowment Committee, and Seattle Polish Film Festival
Where: at the Congregation Ezra Bessaroth in Seattle, parking entry from Wilson Ave; ticket $10 or $50 (individual sponsorship) at
https://www.eventbrite.com/e/karski-and-the-lords-of-humanity-tickets-22188197496
At the door tickets $15.
KARSKI film trailer here:
2.) Friday, May 6th, 2016 - Santa Rosa: Odyssey in the Rhythm of Mariachi, 2013
(at UW campus)
Documentary film about over 1400 Polish refugees from the Soviet camps in Siberia who in 1943 arrived in a Mexican ranch of Santa Rosa at the invitation of President Manuel Ávila Camacho.
Santa Rosa became their home for a number of years to come. Mexico was the only country outside the British Commonwealth that offered assistance in solving the humanitarian crisis of thousands of Polish WW2 refugees displaced in temporary camps in Iran.
After the end of the war and the closing of Santa Rosa colony, only 87 refugees returned to Poland. Most of them immigrated to the United States. Those who settled in Chicago set up the Santa Rosa Club and once a year they gather to reminisce the good old days to the sounds of music remembered from childhood.
The film will be presented at UW, supported by the UW Polish Studies Endowment Committee, the Polish Honorary Consul in Seattle, Consulate of Mexico in Seattle and kino OKO.
Where: Thompson Hall 101 at the University of Washington campus in Seattle (
King Ln, Seattle, WA 98105
); admission free
SANTA ROSA trailer here:
Sławomir Grünberg
is an Emmy Award winning documentary producer, director and cameraman. He is a graduate of the Polish Film School in Lodz. He immigrated to the US in 1981 and has since directed and produced over 45 documentary films.
His works, which focus on critical social, political, environmental issues with a special interest in Polish-Jewish theme, have won him international recognition. Grünberg is a recipient of Guggenheim Fellowship, the New York Foundation for the Arts and Soros Justice Media Fellowships. His credits as director of photography include two films, which received Academy Award nominations